The INTERPHEX Mobile App is now available! 
Plan easier and faster with the official mobile app for INTERPHEX, October 19 – 21, at the Javits Center in New York City.

Download Now to Explore:

Your Personalized Recommendations
The Full Exhibitor List
Complete 3-Day Technical Conference Schedule
Networking Session Lineup
Scanning capabilities to collect information from networking sessions & more.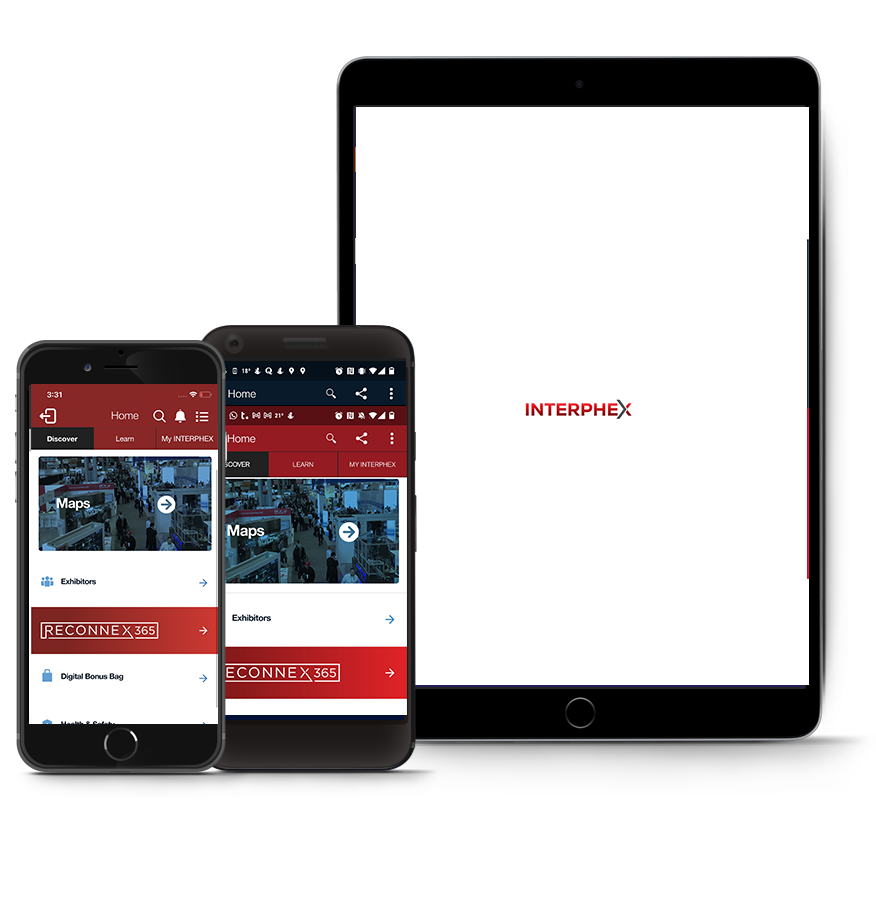 Quick access to:
Recommendations based on your interests— these include exhibitors, technologies, & sessions
Chat & network with other industry professionals (or colleagues)
Notifications of special events & exclusive deals
See what's new at the show this year and personalize your experience using My INTERPHEX